About Us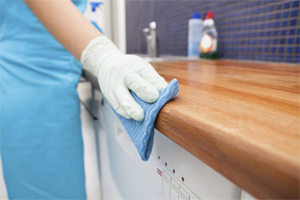 BCS made their presence in the market Eight years ago in 2006.From the beginning we have grown into a much-appreciated professional set-up offering all the services, which fall under the purview of maintenance of an entire building. ''BCS'' is a one-stop shop providing reliable & quality maintenance services for any type of organization.
We provide a comprehensive range of facilities management and building services to ensure that the physical assets, buildings and equipment that form part of the Building properties are optimally used and maintained. We also act to protect the safety and well being of visitors and staff at the Site.
OUR PEOPLE
The people in our company are our most valuable asset. Every person in our organization, from a housekeeping staff member to a corporate executive, plays a vital role in our ultimate success. We invest a lot of time and energy in our employees in terms of training and mentoring. We want our employees to be successful and we know that by investing in our people we are ultimately making our company a better place to work and grow. As a service company we know that good service is founded on well trained, well supported, technically competent people.
LEADERSHIP TEAM
Our directors maintains a very active role in the daily operations. They have a vested interested in the direction and success of the company.
MANAGEMENT
We have some of the most technically competent and experienced managers in the industry.
OUR OBJECTIVES
To Provide quality service.
To pass customer's worry of maintenance to us.
To ensure longevity of customer's assets.
To assure that things are at place, thereby doing away with the need of crisis management.
To add life to customer's existing structure.
To enhance Productivity.
To be in touch with customer's senses.
QUALITY POLICY
To continuously improve upon the quality for services, achieving a high level of client satisfaction, employee engagement, innovation in processes, there by gaining leadership in the businesses in which we operate.
WHAT WE PROVIDE
Point of Co-ordination for all activities.
Professional & Personal Supervision on a day-to-day basis.
Latest innovative techniques.
24 Hours, 365 days a year quality service.
Continuous Research & Development.
Strict Compliance of all statutory regulations & provisions related to the Labour Laws.
Environmental Friendly cleaning solutions.
Well trained, well groomed, obedient staff.
Meeting cost schedules & quality standards consistently.
We have a qualitative management staff & time to devote to our customer's project, coupled with expertise & experience handling a project of any size, thereby leaving them free to attend to their core functions.
OUR STRENGTH
We have well skilled and experienced man power with machines and tools. Our services are delivered with strong focus on collaboration with clients and results oriented performances. Our skilled and motivated employees are an essential part of our success because it is our employees' attitude, service-level and efforts that ensure living up clients' expectations. Therefore we put a lot of effort into recruitment, manpower development and people management. Ongoing quality control ensures that we constantly live up to the expectations.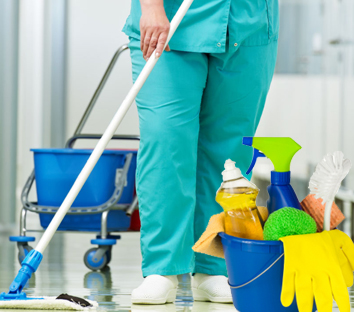 Our Principles
Teamwork.
Use of open and different procedures for betterment.
Individual and group training program for manpower development.
Flexibility in operations.
Better time management.
Proactive issue resolution.
Cost effectiveness with multi -tasking people.
Thus we always grow our Workforce and their ability to fulfill our client's need to realize our dream of being a specialized organization committed to deliver the best in the industry.